Mobile Banking delivers the information you need, when you need it.
Life is unpredictable, and time is always short, but that shouldn't stop you from banking when it's convenient for you. With Mobile Banking, CSD Credit Union is always open, and its powerful features allow you to manage your money on your schedule.
Account Information: View real-time account balances and transaction history.
Mobile Deposit: Deposit checks in a flash without making a trip to the branch.
Instant Balance: See your balance without logging in.
Account Alerts: Stay on top of your account activity with customized, real-time alerts.
...and more!
Try Mobile Banking today!
Mobile Banking has something for everyone. If you already have an Online Banking account, just download the app. If you're just getting started, enroll in Online Banking!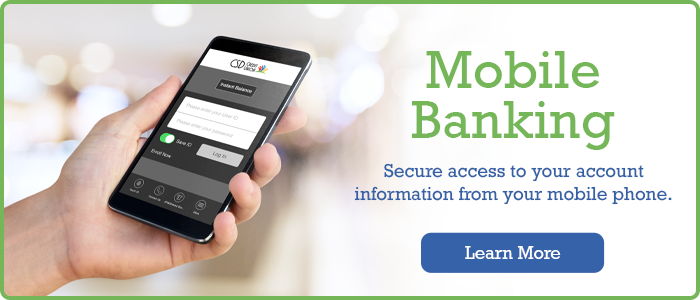 Details:
Your daily check limit will be $2,500.00.
You must endorse the check you are depositing correctly as follows:
Sign your name* and then write "For Mobile Deposit Only"
Failure to properly endorse the check properly will result in a rejected deposit and you will have to redeposit the check with corrected endorsement.
Please notify CSD Credit Union with any changes to your contact information as soon as possible. This is important as we will only use the current available contact information for communications about this product. CSDCU will not be held liable for any missed communications due to misinformation.
*Check must be made payable to name shown on CSD Credit Union account.
---